Pack Of 10 Drip Bags Pre-Filled With Freshly Roasted, Ethically Sourced Premium 100% Specialty Grade Arabica

Filters And Coffee Grounds Are Completely Biodegradable And Compostable

Freshly Roasted On Order
A Single Drip Bag Brews 180 ml

100% Specialty Grade Arabica

This is a Vegetarian product
Regular price
Rs 599.00
Sale price
Rs 499.00
Unit price
per
Sale
Sold out
Share
View full details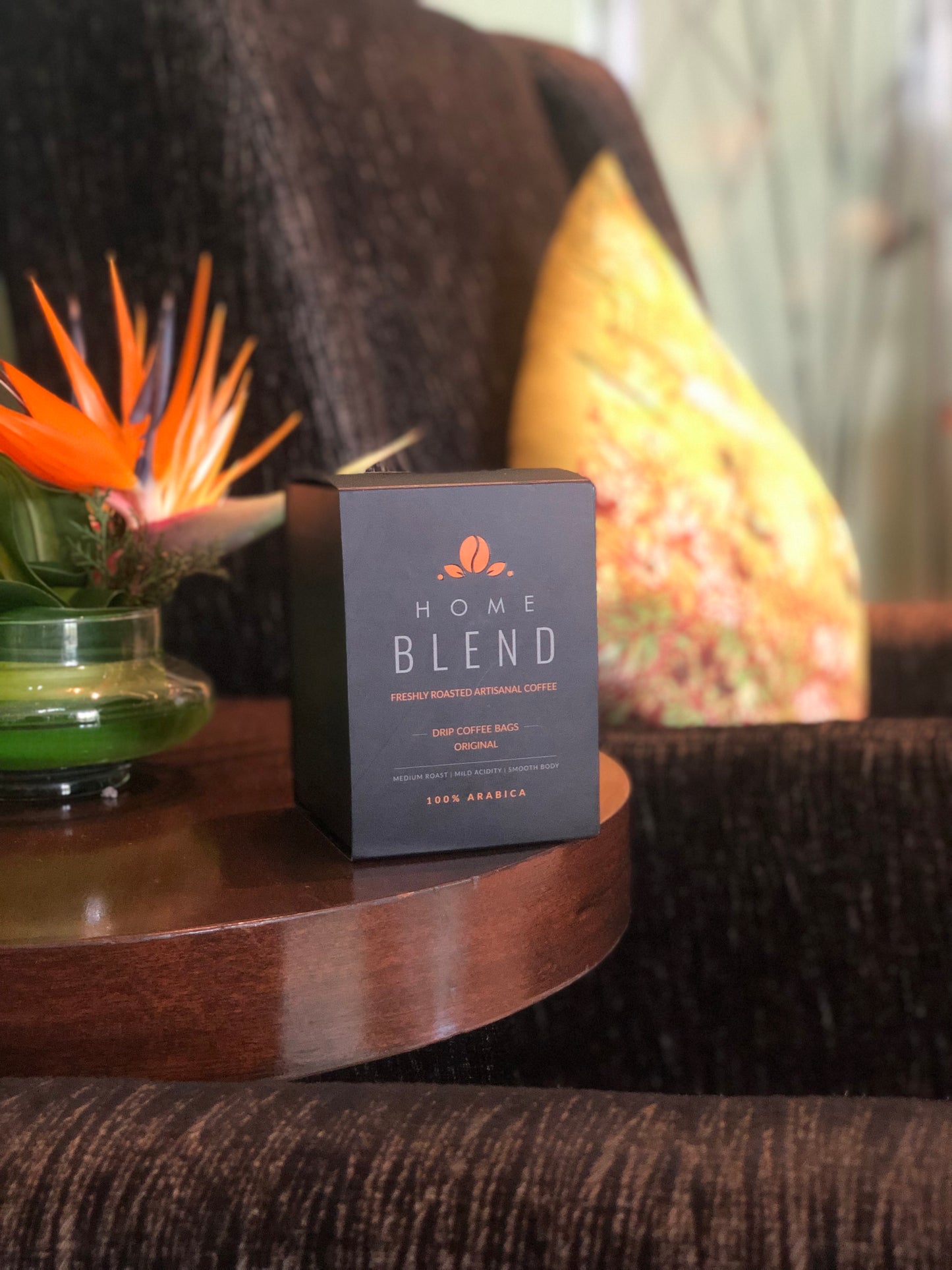 To brew, pour around 180ml water off the boil through the bag
Step 1

Tear the bag along the perforated 'open' line

Step 2

Hang the bag so that the ears anchor onto the cup with grounds exposed

Step 3

Pour water off the boil through the bag. Let the coffee brew & drip into the cup

Step 4

Stop pouring after about 180ml of coffee has been brewed

Step 5

Bring the arms together and dispose like such

Step 6

Enjoy your cup of freshly roasted specialty coffee
Discover Freshly Roasted World Specialty Coffee At Your Doorstep
Premium Specialty Green Beans

• Green Bean Processing & Curing at Established Mills that pay farmers a high premium for export grades, ensures and stamps all our Specialty Grade
• We use only the most premium, export quality AAA & Specialty Grade Arabica beans to roast our coffee fresh everyday!

Freshly Roasted


• All our coffee is Roasted Fresh at our roastery! 
• All our coffee Profiles are roasted on Software to ensure Consistency 
• Each Batch is Cupped before packaging 

Drip Coffee Bags (Original)

• 100% Specialty Grade Arabica
• Freshly roasted and ground
• Pre-filled in Japanese filter bags
• Just pour hot water!
• Pour-Over coffee without equipment perfected! 

On-The-Go Coffee!

• A perfect, No Equipment way to consume freshly roasted coffee on-the-go
• Single Serves you can carry with you to get your perfect cup of java Anywhere, Anytime!
Travel | Camping | Outdoors | Home | Work -  Anywhere, Anytime!
Travel With Drips! 


• Take your specialty coffee to go while travelling
• Image Caption: 'Drips in Paris'

Bagpack With Drips! 

• Bagpacking much?
• Your specialty drips are super portable & convenient 
• Take your drips wherever you go! 

Camping & Outdoors 

• Camping & Outdoor Adventures?
• We've got you covered in the most Environment Safe manner! The bags inside are completely bio-degradable!

City Life, Home & Work

• Brighten up & invigorate your day with specialty grade coffee roasted to perfection!
• Specialty Coffee - All Day, Everyday!